ALTERNATIVE MEDICINE CYPRUS
Different approach, mindful results
ALTERNATIVE MEDICINE CYPRUS
Naturopathic medicine, self healing process

alternative medicine cyprus
Combination of science and nature
This site is dedicated to everyone interested in alternative medicine and healthy lifestyle.
We provide excellent services in the field of alternative medicine, diagnosis and homeopathic prescription in Limassol, Cyprus and online.
Services are focusing on alternative and natural treatment options, prevention, knowledge and care of the human body, emotions, mind, and soul.

Covid vaccine Homeopathic detox
(Pfizer, JJ, AstraZeneca, Sputnik, Moderna, Sinovac)

Covid infection Homeopathic detox
((A, D, O)


AVAILABLE
Types of complementary therapies
Complementary medicine therapies can be generally grouped into five categories, being:
alternative medical systems, which are built on complete systems of theory and practice, such as homeopathic and naturopathic medicine, traditional Chinese medicine and Ayurveda
mind–body interventions, which include support groups, meditation, prayer, spiritual healing, and therapies that use creative outlets such as art, music or dance
biologically-based complementary therapies, which include the use of herbs, foods, vitamins, minerals and dietary supplement
manipulative and body-based methods, which include chiropractic or osteopathic manipulation and massag
energy therapies, which involve the use of two types of energy fields, being bio-field therapies, such as qi-gong, Reiki and therapeutic touch, and bio-energetic therapies, involving the use of pulsed electromagnetic fields such as pulsed fields, magnetic fields or alternating-current or alternating and direct-current fields.
VISION



Natural recovery and optimal health

Clear mind and thinking



Healthier, brighter days





Balanced life





Inner peace
Alexandra helped me with my eczema using the homeopathic remedy. The eczema disappeared fully first time in my life, and only twice it came back. I used cream and Homeopathy she prescribed and since then I have not suffered from eczema again.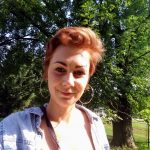 Monica K. from Manchester
Would you like to have consultation or learn more?